January 31, 2023
Jan 2023 Release Notes
January 31, 2023
The new year kicks off with great improvements to the Presto email features: scheduled send, email drafts, and delivery insights. Read on for more details!
Schedule Your Emails
Here's one more way that Presto saves you time — schedule an email to be sent at a later date and/or time. Write the email on Friday, schedule it for Sunday, and head home.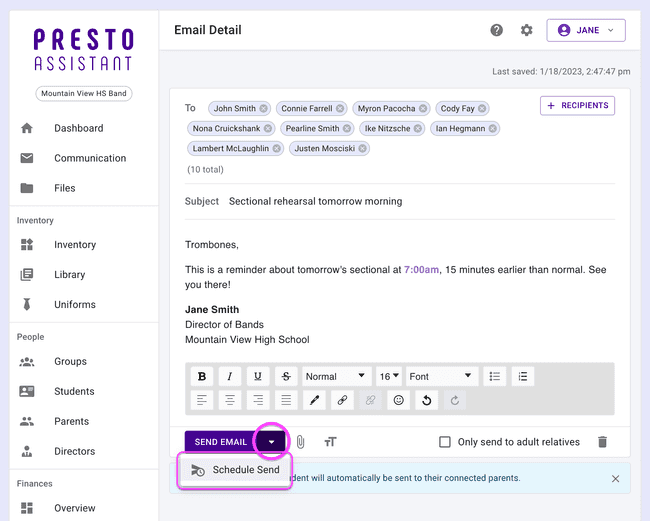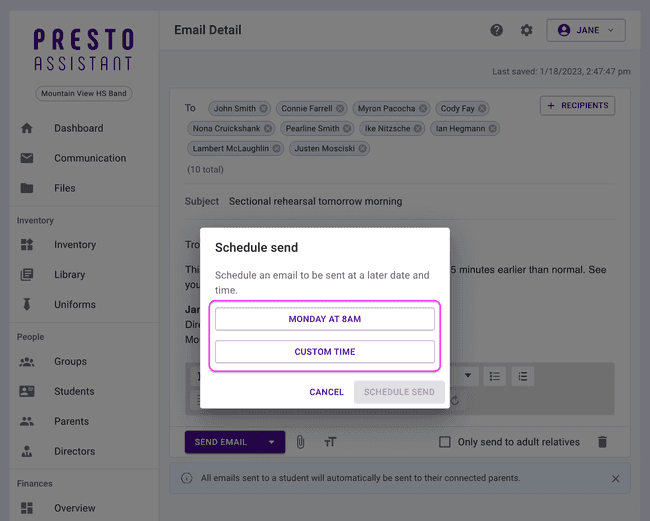 Email Drafts
While you are writing an email in Presto, we'll save your progress when you stop typing for one second. No more losing your email progress if the battery on the laptop dies or the power goes out.
TIP: use a draft to build up a "weekly" email with events as you compile them throughout the week.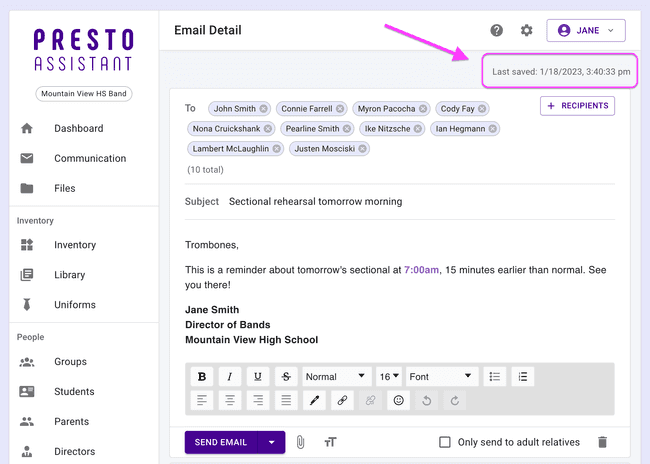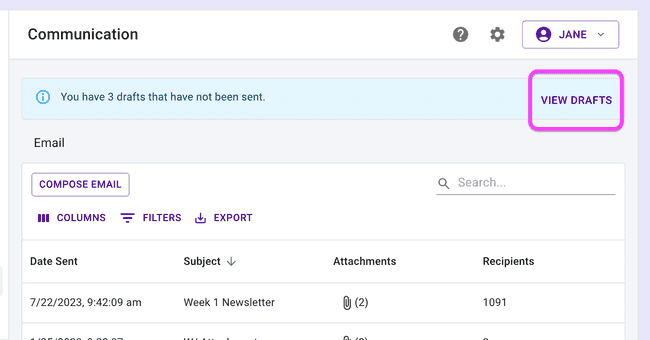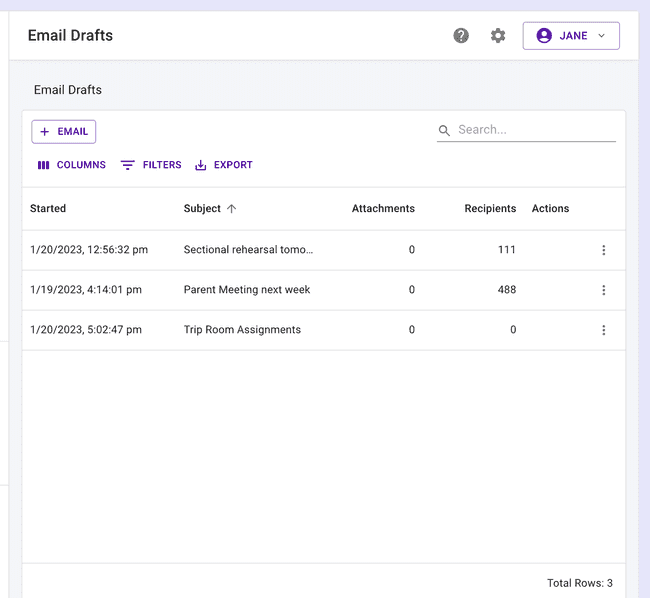 Email Delivery Insights
The bottom of the details page for an email will show information about each recipient. If a parent or student mentions that they didn't receive an email, you can find more data about the status of the email. The delivery data could include these fields: processed, delivered, first opened, and last opened.
NOTE: Presto only knows when the email is delivered to the recipient's email server. The "opened" data is provided by the recipient's email server. If the recipient's email server does not provide this data, then the "opened" data will not be available.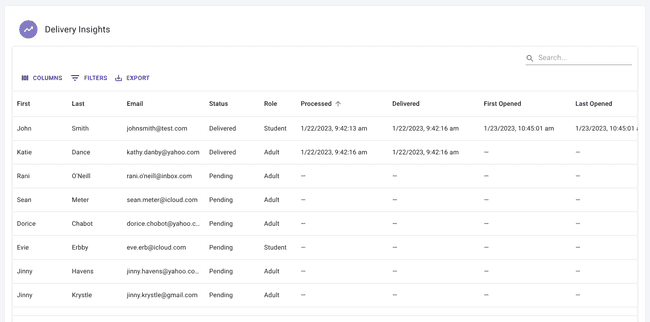 Other Items
The following tables received a makeover with the updated table: Credits, Directors, Emails, Inactive Members, and Library. More updated tables are coming soon!
Send us a note
React out to Presto support with any questions or suggestions.
---