September 19, 2021
Finances Overview and Statements
September 19, 2021
The sights and sounds of high school football games and marching contests are back! Presto Assistant updates this week give directors a much better picture of their finances program-wide. Wondering how much money is due for all fees? We got you covered! Need to send statements to all members? You can do it! Dig in to learn more.
Finances Overview
A new dashboard card shows the total of all fees currently owed to the program. You can send out a statement to all organization members directly from the card, too.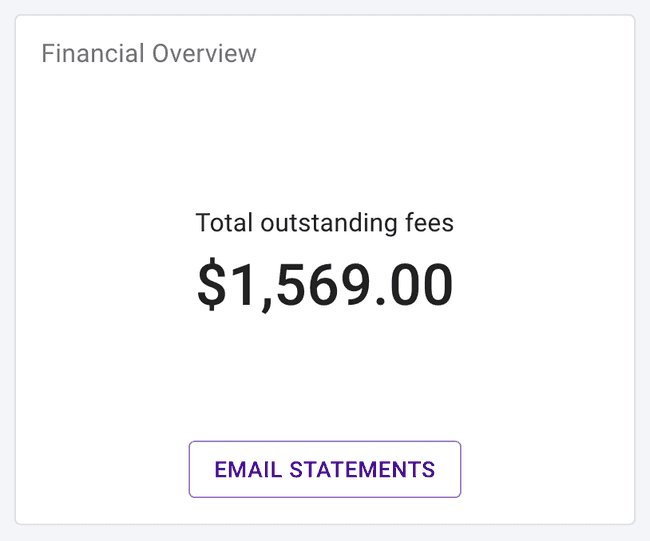 The side navigation bar now has an "Overview" option. This new view shows a snapshot of the financial health of the program right now.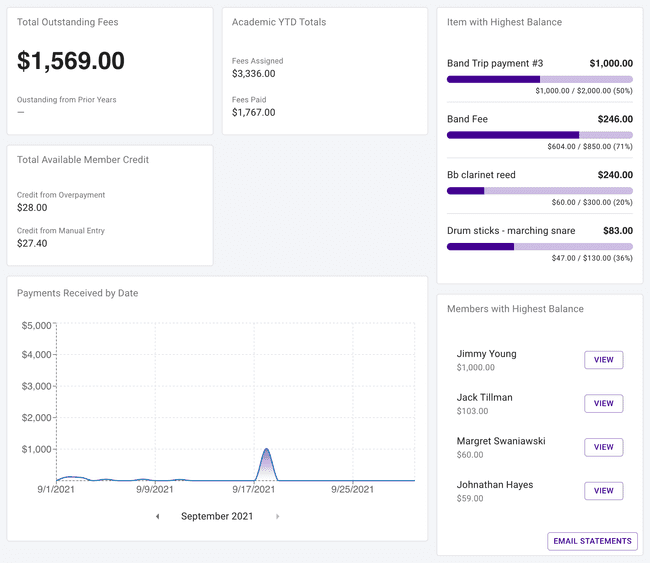 The following cards live on this new Overview page:
Total Outstanding Fees
Academic YTD Totals
Total Available Member Credit
Items with Highest Balance
Members with Highest Balance
Payments Received by Date
We hope this helps your staff stay on top of finances and start to notice trends about when payments come in to the program. Let us know how this new feature works for you!
Financial Statements
Financial statements in past might have been tough to read for students and parents. No more! In Presto Assistant, directors can now send a Financial Statement to all members. To keep it simple, this statement clearly shows what is owed and lists all current fees assigned for the member. You can add a note to the statement with any additional information needed like where to turn in payments, etc. The statement contains a link to the payments page in the Presto Assistant web app so the student or parent can check up on past payments.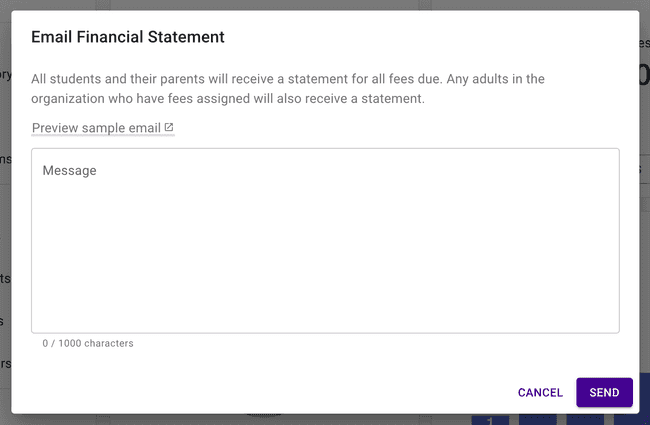 The Member Details page for any user provides a quick spot to send a financial statement to a single member of your program. In this area you can also see fees assigned and their remaining balance.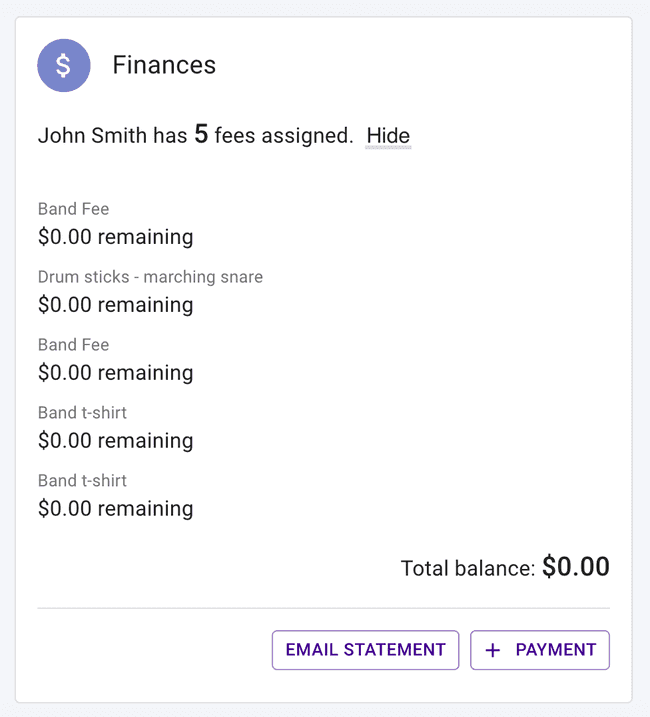 Add a Single Financial Credit
Some directors have asked for a way to bring over a "credit" amount for a member from a previous school year. Now they have it. This release adds a way to manually add a "Credit" amount for a member in your organization. Select a member, enter the amount, and add a note about the reason for adding this credit for this member.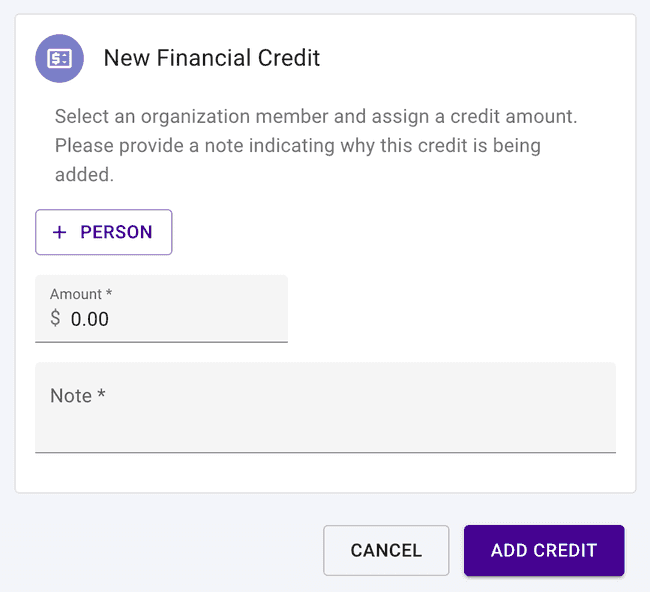 Did you notice we have added several "confirmation dialogs" like this in the finances area? It's one more chance to double-check your work before adding financial information into the Presto system. We hope that this prevents any accidental data entry errors since most of the financial information cannot be edited.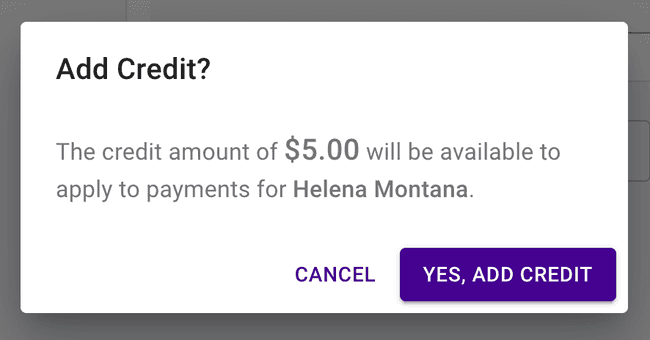 Other Fixes and Updates
The financial fees table has a filter by financial item.
Starting a new email just got easier. On any "people" table, you can send an email from the "More actions" button at the end of each row. Try it!
When you are are writing a new email in Presto, adding more recipients to the email will correctly show the current recipients in the People Picker.
Get in touch
Please contact Presto support with any questions or issues!
---