September 06, 2021
Finances Updates and Other Fixes
September 06, 2021
As more districts and organizations use Presto Assistant, we get great feedback about what's working well and what needs attention. We send a big "THANK YOU!" to all of our users who have reached out with feedback. That helps us make Presto Assistant better for everyone! Now, on to the recent updates…
Financial Payments by Item
We have several additions to the Finances module in the works. This time around we introduce the ability to add payments by item. Now when you start to add a payment, you will be asked to choose whether to add by Person or by Item. If you select Item, then you see a brand new interface where you can add as many rows as you need while entering payments.
This update also introduces the concept of credit for any organization member. If you enter an overpayment for a user, then the Presto system will automatically create a credit for that user. Managing the details of credits and refunds will also be available soon.
Here's how it works:
When you press the "+ Payment" button, you can add payments by Person or by Item. Choose "+ Item" and keep following along.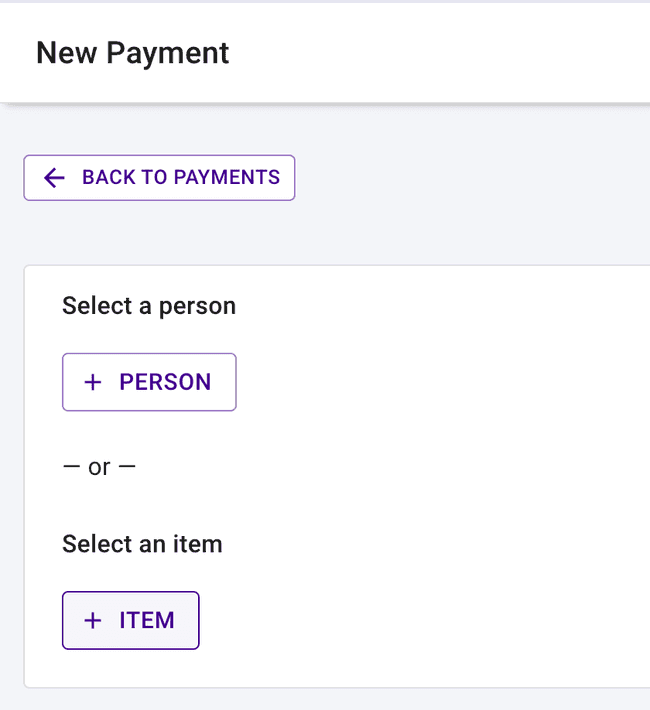 Select an item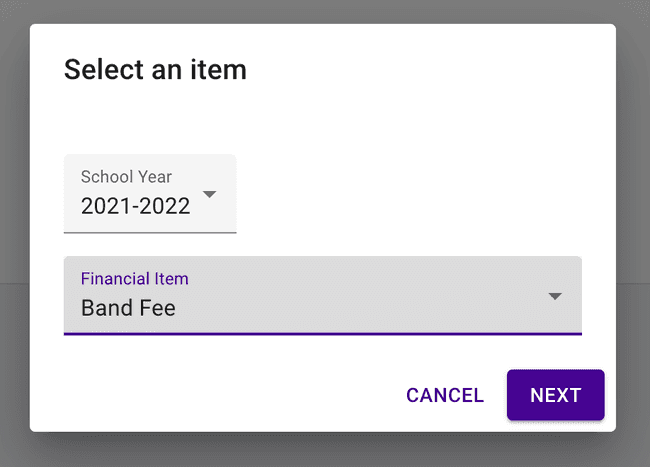 Search for a user in your organization by typing a name or email in the input. You will see organization members who have been assigned a fee for the item. Members with no remaining balance will be greyed out.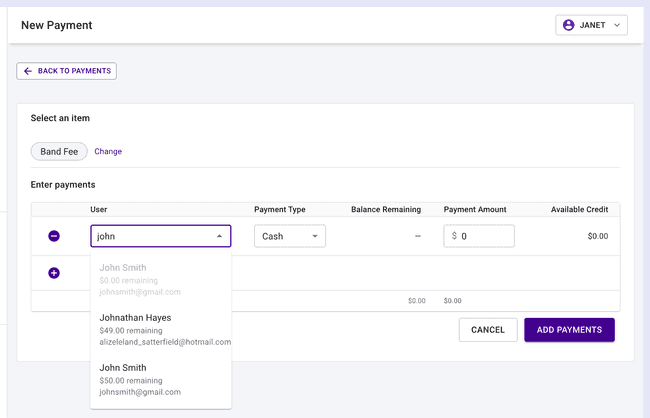 Select a payment type, either cash, check, or credit card.

All of the rows in this table scroll left-to-right. You can enter extra payment information for check or credit card near the end of the row.

Payment by Item — Each row scrolls left-to-right
Enter the payment amount and/or apply any credit for the member.
If the organization member's payment is more than the remaining balance of the fee, the Presto Assistant system will create a credit. In the image below, you can see that this user has previously paid too much. They have a $3 credit that can be applied to any outstanding fee.

Optional: enter a note. Notes can be used for many things such as keeping track of split payments for parents paying for two children in the program.

Add more rows and enter all of your data in one sitting. Press the purple plus sign button on the left side of a new row to start entering more data.
Reminder: Presto Assistant will sign you out automatically after a bit, after a warning appears with a countdown. Make sure you save your work often. The app will return you to the same page you were on when you sign back in, but the data you entered will be gone.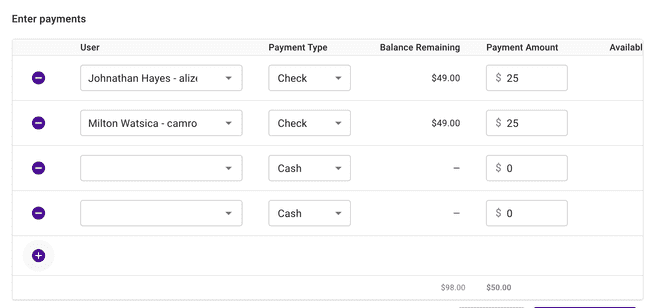 When you are done adding the payments, we pop up a confirmation dialog to double-check your work. For transparency, the system does not allow editing or deleting payments once the payments are saved. The upcoming "Financial Credits" feature will allow better control to adjust any wayward entries.
This flexible method of adding payment data has many options. We hope it helps directors move faster in getting payments into the Presto Assistant system!
Warning for Duplicate Fees
Adding fees in Presto just got better. Now, you will be warned if you are adding a duplicate fee for a member in your organization. Sometimes this is on purpose — if you meant to duplicate the fee, then press the purple "Yes, Add Fee" button.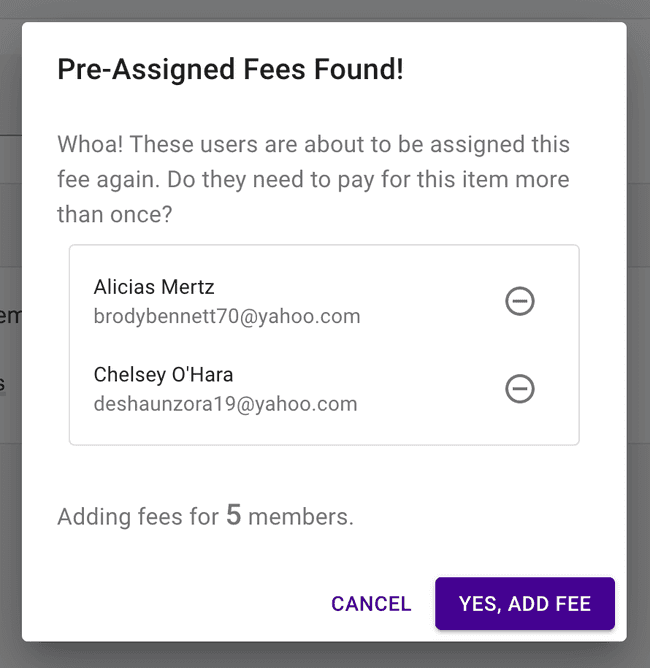 If you didn't mean to assign the fee more than once, remove the members and proceed. Easy!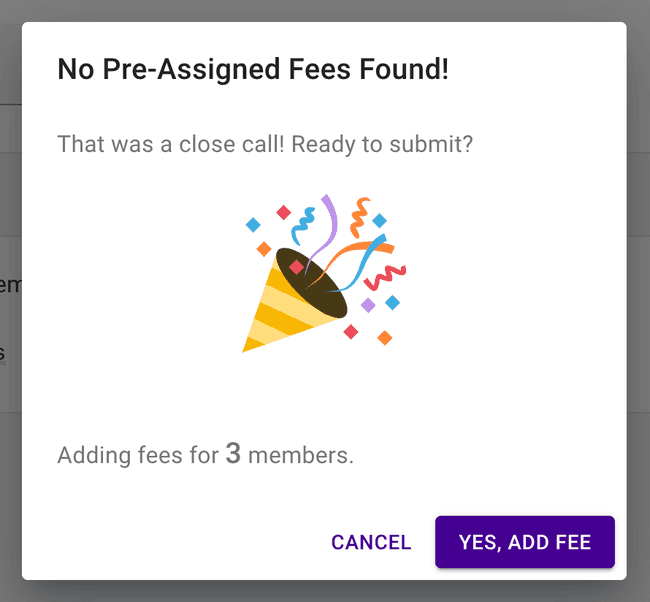 Export Full Inventory Report
District Administrators and Directors can now export all inventory information in the Inventory table. This exported report will honor filters and search that you have applied, too. Click on the "More actions" three-dot icon button on the Inventory table to find this useful report.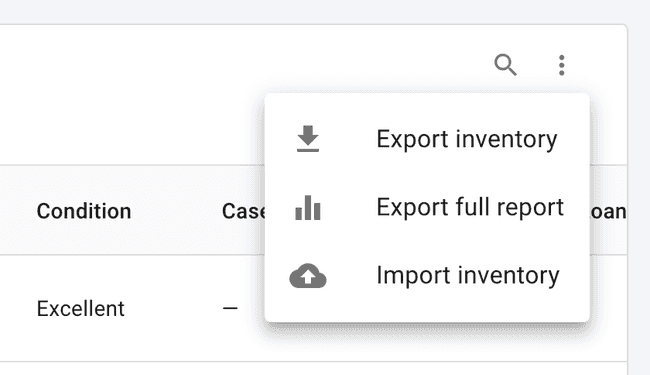 Student Uniform Checkouts
Are students wondering which uniforms parts they have checked out? Now they can see that information! Uniform Checkout information is available in their view. We are adding a bit more information to the Student/Parent view every couple of weeks. Stay tuned for more soon.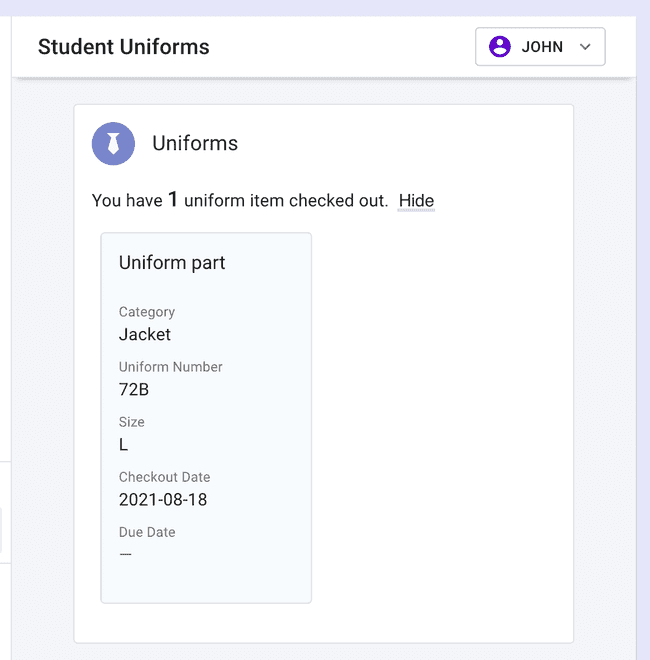 Various Fixes and Updates
Assistant Directors can now do nearly everything in the organization just like the person who created the Presto organization.
All organization members now have "Shirt size" added to the the Add/Edit forms. Coming soon to the import area, too!
Parent helpers with "Finances" and "Payments" permissions will see the correct parts of the app now. Some more updates are coming for permissions soon, too. Thank goodness for the wonderful parents helping out!
We have some defenses to prevent malicious attacks against our Presto Assistant app. One of those defenses locked out some directors and students on accident. Sorry about that! After some tweaks to our castle walls, the correct users are allowed to sign in when they need to.
The Student details page was getting a bit long. Now the layout will split to two columns on a larger screen.
You can once again add a member from a previous school year to your organization. Some people were stuck on the "Verify email" step. Fixed!
New searches available in the Inventory Items table: lock, lock numbers, and combination
Emails are being sent out correctly again when directors added relationships between organization members.
Students table now has a 5th grade filter.
Some programs that sync with Google Calendar have been seeing an error to "Resync" with Google. We made updates to this area for a possible fix, but we will continue to monitor errors related to this connection to Google.
Importing uniforms will work correctly with the default uniform categories now.
Lots more fixes to help Team Presto see more instances where bugs might occur. This lead to removing many annoying "error" messages users were seeing when entering data with extra spaces at the end. We continue to monitor for more annoying bugs to help you have a better day.
Get in touch
Feel free to contact Presto support with any questions!
---