August 11, 2021
"End of Summer" Roundup
August 11, 2021
Summer is closing out, but new features and fixes in Presto are far from over. In the last week our team has added several improvements to allow directors to move faster through the Presto Assistant app.
Import Student Updates
Directors now have two options for getting student data into the Presto Assistant system:
Import New Students
Import Student Updates
Both features are found in the upper right corner of the "Students" table. They both have the same easy-to-use template with the same column headers.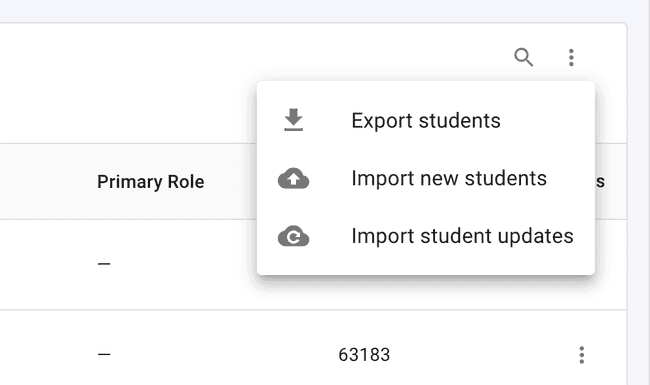 The Import New Students feature works as you would expect, import data and the students are created, their data added, parents added, relationships created, etc.
The Import Student Updates feature is a bit different. This can be used to send updated data for any student that you already have in your Presto organization. Remember that the email is the unique identifier for each student, so each student's email must be the same as what is in your data already when using this "update" import.
The update feature is handy if you entered student data at first without addresses or student IDs (or anything else besides email). If you update your CSV file, and then send that file into the Import Student Updates interface, the student data will be updated for you. Huge time-saver!
Custom Uniform Categories
Now directors can add custom uniform categories. We looked at the data, and many programs were using "Dynamic Fields" as a stand in for categories. We updated our data to match how the Presto users needed to make it work!
In the add or edit forms for uniforms, directors can make new uniform categories. Near the top of the form, there is a link that reads "Add Uniform Category" (pictured below). This will allow a director to add different categories for use in their organization.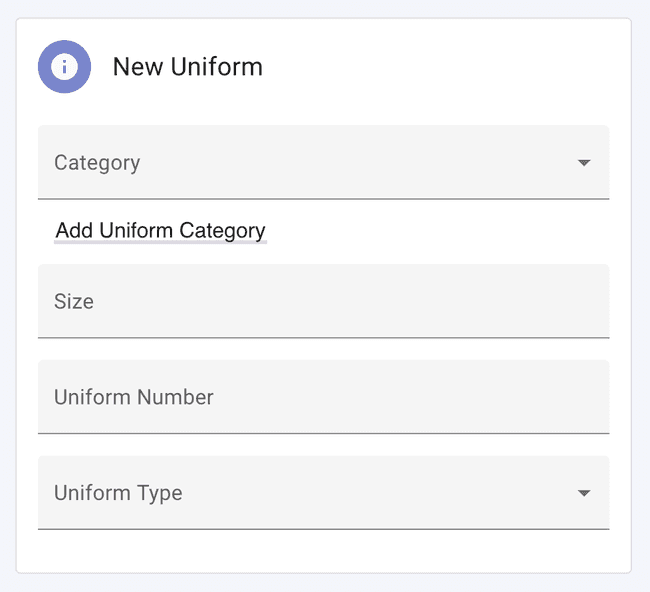 Search when Picking People
When you see the friendly popup full of organization members coming from the bottom of the screen, we call that the "People Picker". We enabled "search" in the upper right corner for directors to find their people more quickly!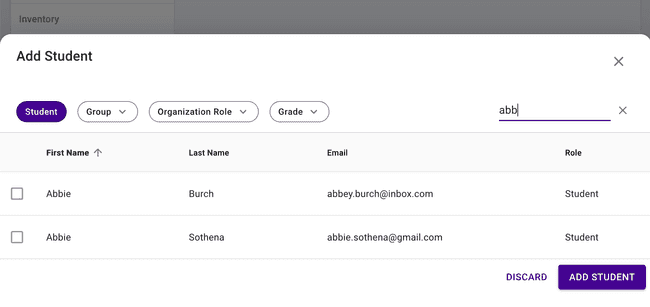 Bonus round: we made the table filters look slightly different all around the Presto app and moved them to their own row. This is helpful if you are on a small device doing "Presto work" on the go.
Other Fixes and Updates
If a student or parent email address is changed, Presto will keep the relationships in order.
Directors can no longer create duplicate inventory categories…that could be confusing!
Parents with permissions to "Email Members" and use "Uniforms/Uniform Checkouts" will see correct data.
You can create groups with shorter names now. If you have an "Oboe" or "Uke" group, rejoice!
In the Inventory table, we now show "Case #" instead of "Date Purchased".
If you have a Google Calendar sync, we now show start AND end times. Rehearsals don't last forever!
When you click on a Files table row, the details for that file are a bit easier on the eyes now.
We squashed a bug where clicking on an inventory checkout would create havoc. All better now.
A director adding a new item around the Presto app would see the "edit" icon (the cute little pencil). Well, you cannot edit something that hasn't been added yet, so those edit icon buttons are removed. You can still edit items around the app from the "details" pages (if you have the proper permissions, of course).
We're eager to please
Feel free to contact Presto support with any questions about these features or anything else!
---