July 06, 2021
District Admin Uniforms and Library
July 06, 2021
District Administrators get more goodies today. We see you working all summer, just like Team Presto!
District Admin Uniforms and Library
The Uniforms and Library areas have the same useful features as the inventory table:
Sort by column header
Apply filters to see only some of the data
Search to show very specific results
Import data by organization type
Export a "report" of the current view of the table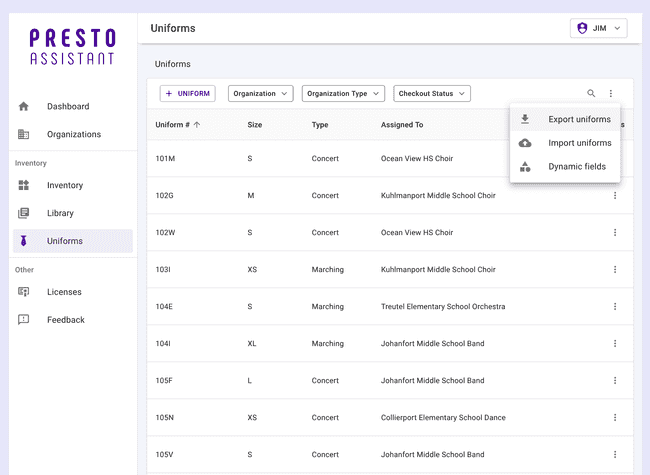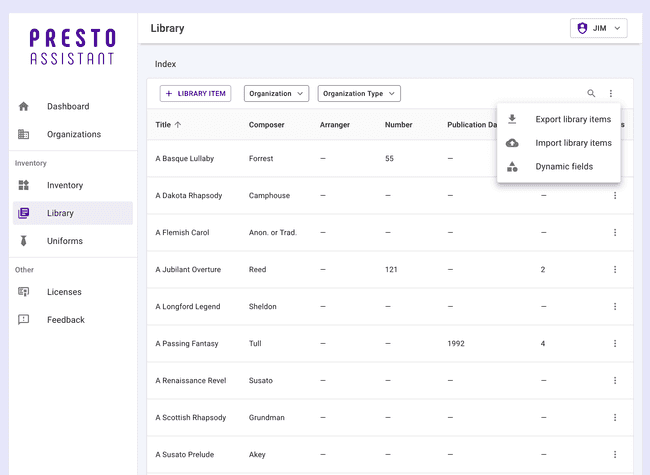 The Library area also allows a District Admin to add a "Library Category" for an organization. This feature is tucked away in the New/Edit form — select an organization, and then you will see the "Add Library Category" link near the bottom.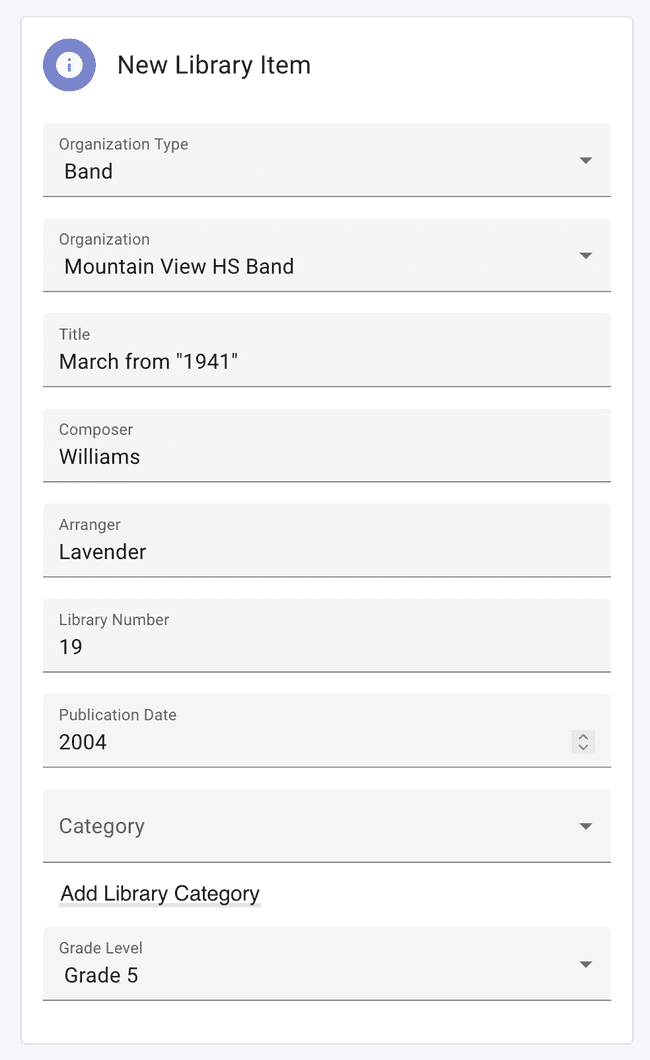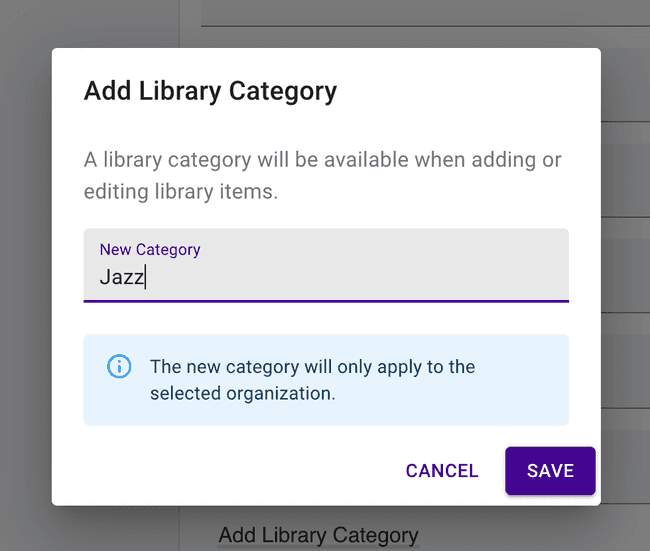 Dynamic Fields are also available for Uniforms and Library items. Don't see a way to update the "sash" for your uniforms? The District Admin users can add any custom field to make it available to a certain organization type.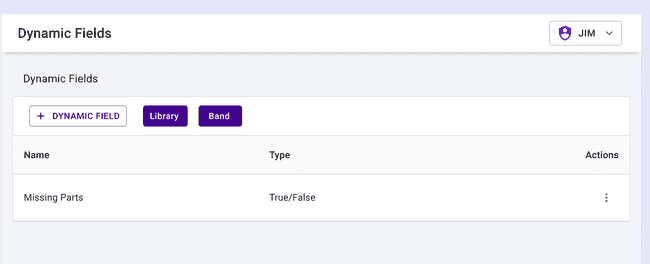 Expansion to Student Import
Directors can now add two optional columns to student imports to make workflows a little smoother:
primaryRole(instrument)
group
Bonus round
Viewing or updating an uploaded file in the "Files" area was making an ugly error. That's fixed now!
Any questions?
Feel free to contact Presto support to get questions answered!
---