June 01, 2021
Better Login Visibility
June 01, 2021
Two small updates make their way to Presto Assistant today. Better visibility for when students have logged in and manual entry of credit card payments.
Last Logged In
Directors can now see these key pieces of information for any user:

When the "Welcome Email" was sent
When any user last logged in to both your organization or any Presto Assistant organization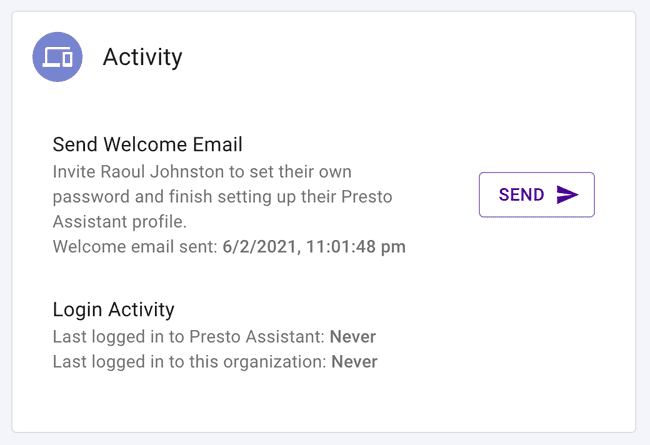 Manual Credit Card Payment Entry
If your program has the means to take credit card payments, you can now add those to your Presto Assistant "Payments" data.

You can optionally enter the name of the account/card holder, the expiration date, and the last four of the credit card number.

Any questions?
Feel free to contact Presto support to learn more!
---