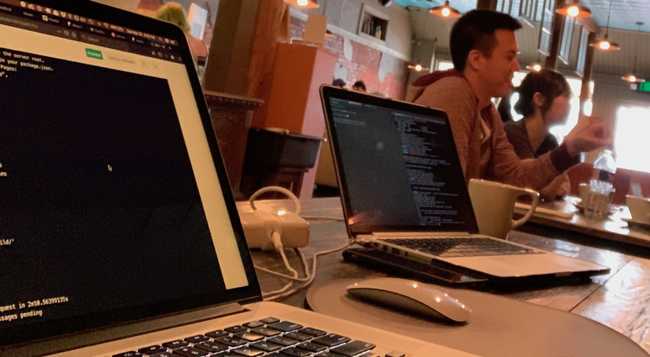 Our team enjoys visiting various coffee shops around our home base of Dallas, Texas. We call these events Presto Summit. Coffee has fueled a lot of the planning and development of Presto so far!
Presto Summit is our check-in to make sure no one on the team is blocked or stuck working on their tasks. To stay organized with our work we use a kanban board with movable cards that map to features or work that needs to get done. This helps us quickly know where each task is in its lifecycle.
How do you use a kanban board? Great question! The system can be used in a ton of ways, but the Presto way goes something like this:
Our team hears about a feature request or gets a new idea. We add it to the "Backlog" category.
We often review the backlog and move cards into a "Prioritized" list.
Someone chooses (or gets assigned) a card to complete the task so it moves to "In Progress".
When a feature is code-complete the card moves to "In Review" where another team member reviews and tests the code.
When the code is approved, the feature gets automatically deployed where we can test the new feature in different environments.
Our Presto Summit helps us stay on track each week. We use Trello for our kanban needs. The Trello app might be useful to other teams that deal with multiple-step projects, as well.
Let us know if your team uses kanban or a similar system to keep current with your projects. Also, Dallas has some great coffee shops, so tell us where we should go for our next Presto Summit!